Introduction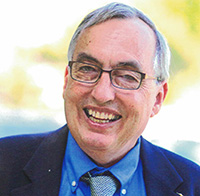 Welcome to the Harvestime International Institute where we provide affordable Bible and ministry training for those engaged in evangelism and church-planting. 
1. To log in (or to sign up for the first time) -  see the upper right corner of this page. You can sign-up for free. You only pay once you select a course to study
2. Then to go to your respective course (English or French) please scroll to the bottom of this page and click on the picture of the man with the Bible. Once you do this you can pay your enrollment fee and exam fees, download the course materials and do the exams. 
3.  For instructions on how to get started, see the links below and watch the brief videos.
4. If you are going to use a mobile phone for studying, please download and install the Moodle app, (it is available for both Android and iOS) once you have your username and password you will be able to log in on the app by pointing the Moodle app to this website: harvestimeinstitute.org
5.  For help or questions just send an email to:  harvestimeinstitute@protonmail.com
INTRODUCTORY VIDEO ( just 4 minutes)
How To Navigate, Enroll , Study and Use The Harvestime International Institute (5 minutes 19 seconds).
If it appears "black" without a picture just click on it anyway and it will still play.


 VIDEO FOR INSTITUTIONAL PARTNERS - For churches, Biblical schools, séminaries and ministries that want to implement Harvestime:
This video is best viewed on computer or tablet. duration: 8mins

Associé / Diplôme en ministères bibliques

Pour vous inscrire:  défilez vers le bas et cliquez sur la photo de l'homme tenant la Bible et les mots.... Associé/Diplôme en ministères bibliques