HOW TO REGISTER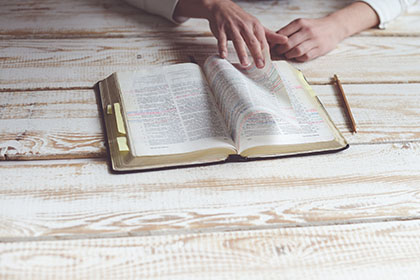 If you are completely new to the system scroll down to a link that says: CREATE NEW ACCOUNT,  and follow the instructions. This will set you up with a student log-in. Once you have done this go back to the front page of the website.


On the front page, scroll down to  Available Courses


You will see the course Associate In Biblical Ministries (next to a picture of a man with an open Bible standing in a harvest field)


Click on the brown text saying: Associate In Biblical Ministries


On the next page, you will then see a small "gear icon"  on the right hand side, click on the gear icon.


Next click on "Enroll me in this course"


Pay the $5 Paypal enrollment fee



And then just follow the enrollment instructions.
Last modified: Wednesday, 21 September 2022, 7:52 AM